Decades ago, Biafra tried to become its own country. Nigeria prevented that,
reportedly with help from the Soviet Union. The seceder quest continues, though...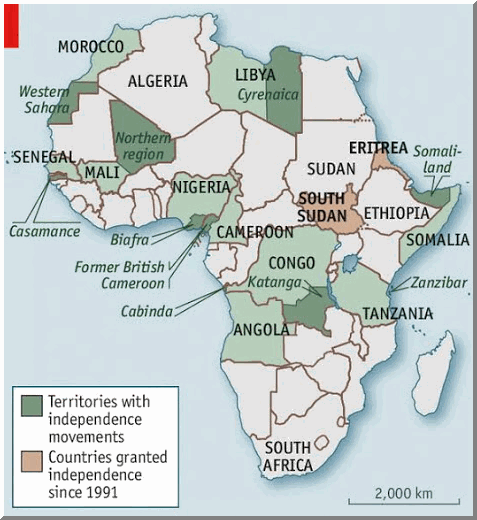 Do you think that the Igbos and other Biafrans enjoy being forced
to pay taxes and debts as determined by folks far away in Nigeria?
Please feel free to share this potentially thought-provoking site with others.
To return to Seceder.com's cover page, please click here: